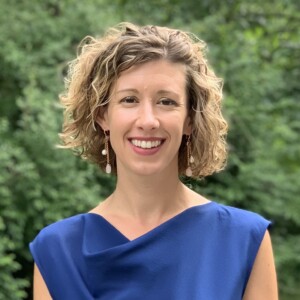 Sarah Crane, Ph.D.
Research Manager
Sarah Crane is the research manager leading EGI's applied research in equitable economic growth and understanding its broader economic impact in communities. Sarah authors EGI's research publications, delivers public presentations, and provides economic impacts services to communities and companies. 
Sarah's qualitative research focuses on integrating theoretical frameworks with participant-centered research designs including documenting and analyzing inclusion and equity within economic and workforce development programs, investigating structural barriers within entrepreneurship, and identifying mechanisms for change within industry. Her quantitative work provides data-based insights of economic impacts for local leaders and businesses to make informed, justice-based decisions. She works with federal, state, and local agencies, large corporations, small and medium-sized businesses, and ecosystem stakeholders to bring actionable findings to the table. At EGI, she has been a leader of DEI initiatives as part of the university's campus-wide DEI effort.  
As an interdisciplinary learner, Sarah loves to dig into a broad range of topics. She enjoys the opportunity to hear diverse perspectives and is excited by identifying commonalities and opportunities as well as key challenges. 
Before joining EGI in 2018, Sarah worked in higher education, in both teaching and administration. She began her career in journalism and nonprofit management in both rural and metro areas.  Outside of work, Sarah spends time with her family. She enjoys hiking and being outdoors.
Sarah has a B.S. in journalism from John Brown University, an M.A. in International Relations from the University of Chicago, and a Ph.D. from the University of Southern Mississippi in International Development with a focus on economics and culture.