Informing and Transforming Tomorrow's Economy
The Economic Growth Institute has provided innovative economic development programming and applied research for more than 35 years. Through our work, we build more resilient businesses and communities, connect university innovations with small and medium-sized enterprises, and provide student learning experiences for the next generation of community and business leaders.
Tools to help manufacturers operate sustainability during pandemic.
Federal, state, and regional programs supporting businesses and communities.
Our team offers their list of priorities.
Where We Engage and Assist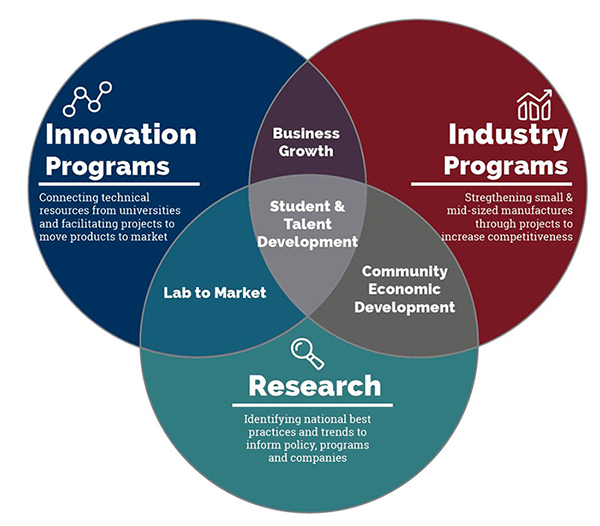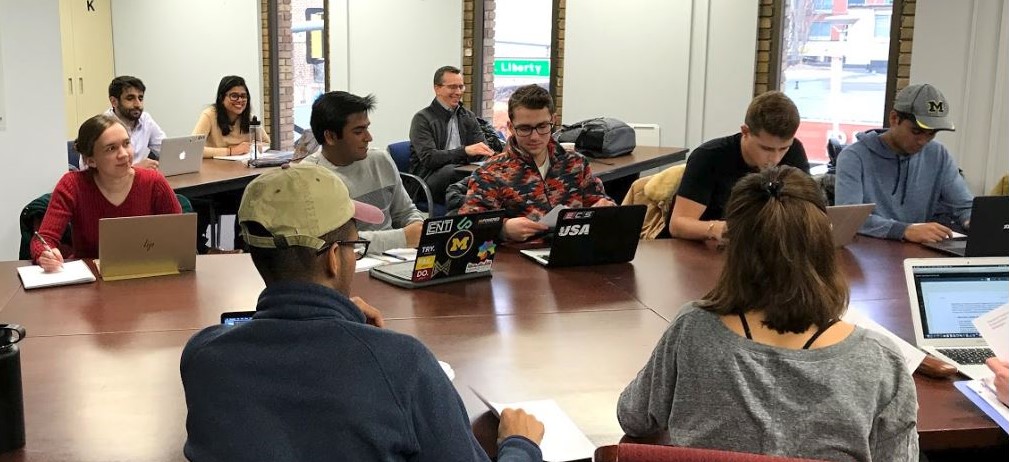 Students who work at the institute become part of a network of business leaders, public sector leaders, consultants, and researchers. Graduating students feel prepared after working at the institute for roles in the public and private sector, at startups, consulting firms, government agencies, and Fortune 500 companies.