Engaging U.S. manufacturing to discover, prioritize, develop, and disseminate emerging technologies and manufacturing needs aligned with national priorities.

MForesight is a national consortium addressing technology and policy issues impacting advanced manufacturing research and development.  As a collaboration of private-sector and university experts, the consortium has convened to conduct analysis of emerging trends, challenges, and opportunities.
Upon recommendation by the President's Council of Advisors on Science and Technology the National Science Foundation and National Institute for Standards and Technology issued an open solicitation in May 2015 to establish a national consortium to provide coordinated private‐sector input on national advanced manufacturing technology research and development priorities.
MForesight was established in October 2015 as the result of that solicitation.
Today, MForesight is an independent entity that's part of the rich network of manufacturing programs inside and outside government. MForesight's analysis of emerging trends, challenges, and opportunities, augments the work of not only university programs and industry associations but also federal initiatives like Manufacturing USA and the Manufacturing Extension Partnership program.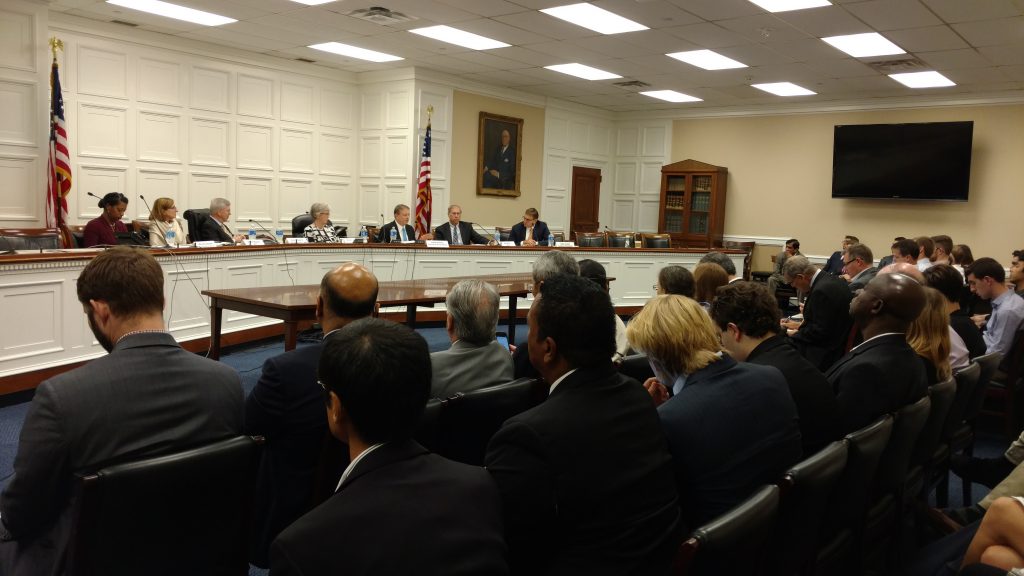 About MForesight
MForesight: Alliance for Manufacturing Foresight empowers America to think long-term on matters of technology and industry. They're an independent, nonprofit, expert-driven organization focused on the future of technology, policy, and the workforce. MForesight supports policymakers, business leaders, and researchers with rapid response reports and crucial intelligence on manufacturing trends and opportunities. Focus includes:
Research and Development Priorities: Identifying platform technologies, essential R&D areas, tools to enable manufacturing readiness, and opportunities for solutions-oriented public-private partnerships.
Implementation Challenges: Find replicable, affordable, and scalable technology solutions for small and medium manufacturers, as well as best practices for technology adoption and workforce development.
Technology Policy Issues: Analyze and educate on technology policy issues to strengthen U.S. competitiveness.
Ideas are essential. MForesight seeks to bring the leading thinking about the future of manufacturing to people of different backgrounds, ages, and areas of interest.
Smart Manufacturing: A Primer for Small Manufacturers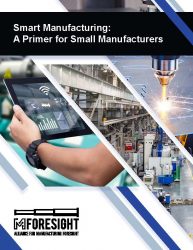 Smart Manufacturing, Industrial Internet, Industry 4.0, Digital Manufacturing — These buzzwords keep popping up to describe the future of manufacturing. But for many small and medium-sized manufacturers (SMMs), they are just buzzwords. Many American SMMs are too busy filling orders and shipping product to worry much about the "distant future". Yet, the Smart Manufacturing future is coming faster than many companies think